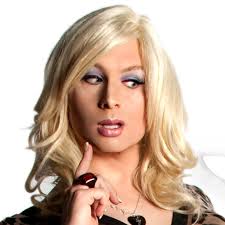 I knew you for over a year as Anita Goodmann, feisty blond drag queen, before I ever met you as Timothy Thomas, normal-looking white guy. When you told me you were straight, I almost didn't believe you. How does a hetero male find his way into drag?
In my case, it was winning a costume contest dressed as an old lady when I was in fourth grade. I basically fooled everyone until the last possible second.
Do you know or are an amazing original drag artist who should be featured here? Let us know through an email at darryl@dragqueens-oftheworld.com.