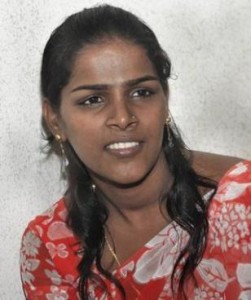 The appointment was made on July 1 by Rajya Sabha member B. Jayashree
Over the past week, 26-year-old Kaveri has been busy running office errands, submitting office documents to the High Court and tying up other loose ends at the office of B. Jayashree, theatre actor and Rajya Sabha member from Karnataka.
A transsexual woman, Ms. Kaveri is the first transgender to be appointed as a government employee in Karnataka. Earlier this year, the Karnataka High Court had created history by appointing a 27-year-old transgender, C. Anu, as a Group D employee at the High Court.
Click here to see and read more
Do you know or are an amazing original drag artist who should be featured here? Let us know through an email at darryl@dragqueens-oftheworld.com.