The Kardashian Ferrer family
Bolivia – Santa Cruz de la Sierra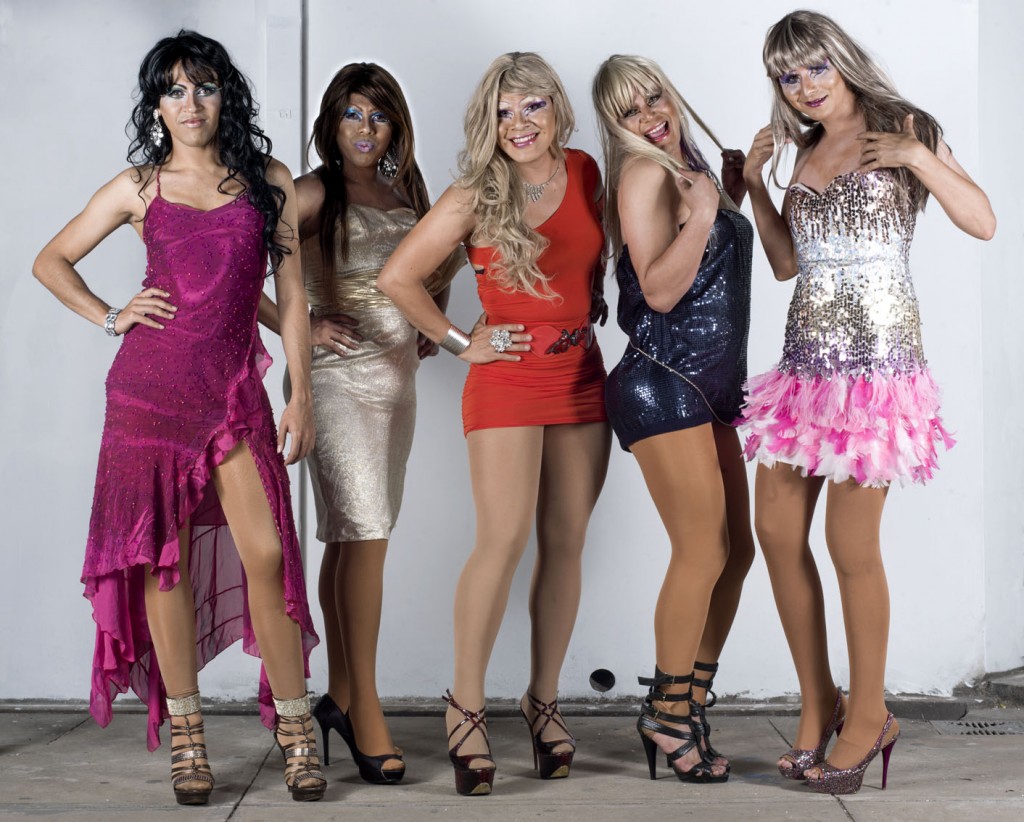 In Santa Cruz de la Sierra, Bolivia's second biggest city, we were looking forward to get to know the drag scene. The first person we asked at the LTGB centre, turned out to be the head of the Kardashian Ferrer drag family. One week later we were doing a photoshoot with all five together, it was a crazy experience with a lot of giggling involved. Friends Alberto, Luis, Daniel, Pedrito and Jean Pierre turned into girlfriends Dannah, Donatella, Davinia, Deyanira and Dayanara. Drag families are common all over the world; and they function as a real family: The younger learn from the older, and everyone helps and motivates each other. Also, the Kardashian Ferrers have no money to buy beautiful clothing, wigs and accessories, so they spend their time together to make outfits from old cd's, fabric and other reused materials.
In Santa Cruz there are no drag bars with shows, so the only times the Kardashian Ferrers are their drag selves is during big LTGB events, where they show the still closed catholic community their boundary crossing identities.
Drag Queens of the World is an international research project, combining art and anthropology. Its unique in its scope: We met, interviewed and photographed drag queens from all over the world, we went to their clubs and made background research about their place in their local environment. The project has resulted in exhibitions and lectures from Sao Paulo to Tromsø and from Tijuana to Dhaka.  Currently, we are rounding of the project by making the book Drag Queens of the World, which you can contribute to in our crowdfunding campaign.  All the art works are for sale, and lectures, art events and consultancy services can be arranged with us at the Faketory and our artistic director Martijn Crowe.