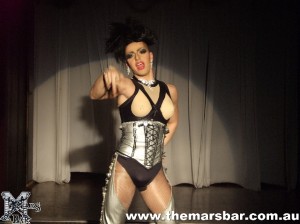 The Mars Bar is Adelaide's only gay nightclub, providing a place for everyone to come have fun, dance or just chill out in the garden area.
All who enjoy The Mars Bar; do so with unconditional intent be it gender, persuasion or sexual preference.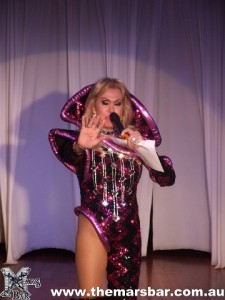 The club is a designated gay venue and is, therefore utilized extensively and primarily by the gay community,
their partners, friends and family.
Heterosexual patrons are considered visitors in the club and are welcome to enjoy the facilities under the proviso that they integrate passively with regular patrons.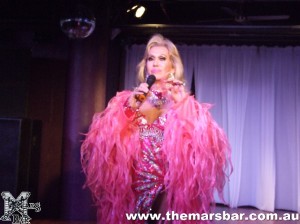 It is imperative that our heterosexual patrons have a clear understanding and complete acceptance of the gay demographic and that they abide by the in-house policies when visiting the club.
120 Gouger Street,
Adelaide,
South Australia, 5000.
Phone: 0882319639
Do you know or are an amazing original drag artist who should be featured here? Let us know through an email at darryl@dragqueens-oftheworld.com.