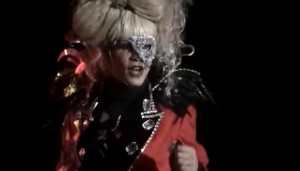 Members of Tunisia's small drag queen population have reported increasing harassment and surveillance under the country's post-revolutionary regime.
"The show is currently surviving under an emergency state," the commercial director of a drag show in Sousse recently told Tunisia Live. "We had to take down our fliers to minimize the risk of the actors being recognized."
Do you know or are an amazing original drag artist who should be featured here? Let us know through an email at darryl@dragqueens-oftheworld.com.