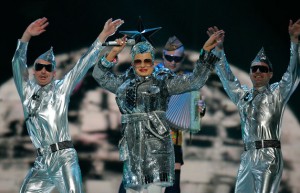 Eurovision runner-up Verka Serduchka snaps up Freddie's luxury motor for $117,004.67 (£74,600)
A Rolls-Royce car belonging to the late Freddie Mercury has been purchased by a wealthy drag queen who once represented the Ukraine at Eurovision.
Do you know or are an amazing original drag artist who should be featured here? Let us know through an email at darryl@dragqueens-oftheworld.com.