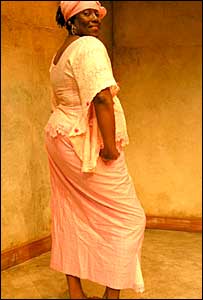 Looming over the audience on high heels and batting enormous eyelashes, voluptuous Zimbabwean drag performer – the Queen of Africa – demands attention.
"I'm gay; I'm a drag queen; I love sleeping with men; I love having fun and I was born gay," says Kudah Samuriwo, cooling himself with a fan after a performance in a hot and sticky London theatre.
During the 1990s, Kudah courted controversy in Zimbabwe, where homosexuality is illegal, when he became the first black drag queen to win the Jacaranda Queen beauty contest – a crown usually worn by coloured (mixed-race) transvestites.
Click here to see and read more